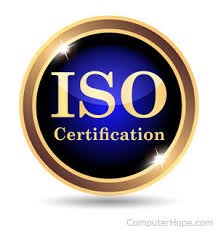 ​
STEP 1
To receive a formal quotation applicants are required to complete the JMS Register online request a quotation
enquiry f
orm which is located on JMS Register website –
www.JMSR.UK
Or contact with gm@JMSR.UK
STEP 2
Upoan receipt of the completed enquiry form, a contract review is carried out by a member of the JMS Register team. At this stage, an additional pre quotation questionnaire may be required to gather further information about the company. A quotation which includes the assessment cost and number of assessment days for Stage 1 and Stage 2 and Surveillance assessments is prepared and emailed to the applicant.
STEP 3
On acceptance of the JMS'S quotation, the applicant signs page 2 of the quotation and returns to JMS Register.
STEP 4
JMS Register acknowledge receipt of the signed quotation and agrees a date for the Stage 1 Planning /Readiness Visit (to assess the applicant readiness to be audited to the relevant Standard/s and also to plan for the Stage 2 audit.) On completion of the visit, a report is produced and issued to the applicant/client detailing the auditor's findings and recommendations for the Stage 2 visit.
STEP 5
Following the Stage 1 Planning Visit, arrangements for the Stage 2 main assessment will be confirmed with the client and auditor by a JMS Register Customer Liason Officer. The Stage 1 report includes the Stage 2 audit plan.
STEP 6
The auditor conducts the Stage 2 audit to the agreed scope and assessment Standard. On completion of the audit, a report is produced by the Lead Auditor which details the auditor's recommendations for certification.
STEP 7
When all Minor non-conformities (if applicable) have been proposed for closure and upon acceptance by the Lead Auditor the recommendation is presented to competent independent verifier who checks the assessment documentation including the assessment report to ensure the audit process has been completed in accordance with JMS Regsiter policies/procedures. Following approval by an impartial independent verifier, a certificate of registration is produced by the JMS Register office and issued to the client. The client is also entered onto the JMS Register register of certified organizations which is located on the JMS Register website – www.jmsr.uk
STEP 8
Ongoing surveillance audits are carried out at either 6,9 or 12 monthly intervals, which is determined by the size and complexity of the processes undertaken by the registered/certificated company.